C.L. Hollis Insurance Agency provides comprehensive commercial and contract surety bond services for its clients through multiple "A" rated insurance companies. We work closely with our clients to design programs tailored for their individual needs, and offer a full range of Surety Bonds including: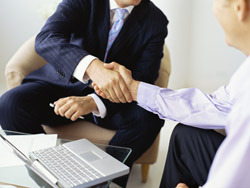 License and Permit Bonds
Bid, Performance, and Payment Bonds
Fiduciary Bonds
Fidelity Bonds
Guarantees and Financial Performance
Surety Bonds can be complicated — let C.L. Hollis Insurance Agency simplify it for you.