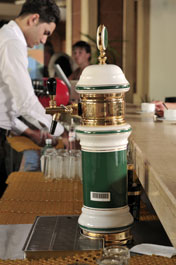 C.L. Hollis Insurance Agency provides you with the underwriting and claims expertise you need in today's Craft Brewing industry and your business is no exception let C.L. Hollis craft some superior coverage For your Brewery.
You work very hard to provide your customers with the best products and services. But what about your business? Are you working as hard to ensure that the many risks you are exposed to every day won't cripple or destroy what you have worked so hard to build? Making sure you have comprehensive insurance in place that's tailored specifically to your industry may be your most important job of all.
Below are typical scenarios we hope you never have to face. But if you do, would you be fully protected by your current policy?
› The first batch of your new seasonal brew is found to be tainted. The release date, the promotion, and the first batch all have to be abandoned. Are you covered for Spoilage and Contamination?
› An advance release of your tainted first batch for tastings across the country has to be recalled. Does your current carrier pay for any expenses incurred for Product Recall?
› After sampling several of your offerings, a customer leaving your facility is involved in a serious accident. You have mandatory limited liquor liability coverage, but is it enough? Do you need more?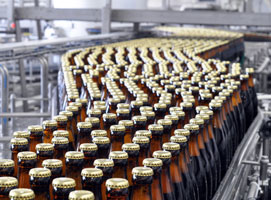 At C.L. Hollis Insurance Agency, we understand the complex risks involved in the Craft Brewing business. That's why we've teamed Up with the best insurance carriers within the industry, we know your industry inside and out. Together, we're offering customized insurance protection specifically for your type of business — coverage that goes beyond the norm to make sure your unique risks are well covered.
While we work with many fine insurance carriers, to offer you specific Craft Brewers Insurance Programs, specialized programs that offer superb protection, a broad range of industry-specific coverages, affordable rates, and exceptional service.
Partial list of tailored coverage:
› Property In-Transit
› Property Off-Premises
› Research & Development Documentation
› Seasonal Increase
› Sewer Backup
› Brewers Spoilage & Contamination
› Historic Building Valuation Clause
› Emergency Event Management
› Data Breach Coverage
› Commercial Liability
› Broadened Supplementary Payments for Brew pubs
› International Human Resource Coverage
› Comprehensive General Liability (Primary Limits — $1,000,000)
› CGL Broadening Endorsement — 20 additional coverages (per location aggregate)
› Product Recall Expense (higher limits available)
› Liquor Liability (Primary Limits — $1,000,000)
› Global Liability (available)
› Medical Payments for Brew pubs
› Umbrella Limits up to $10M
Our team can help tailor a comprehensive program to meet your exact needs and budget. We can also provide an in-depth risk management solution that will help you avoid pitfalls in the first place and help lower your premiums. We'd be happy to assist in all your insurance needs, review current policies, and design a comprehensive insurance program that keeps your business well protected, lowers your risks, and lets you sleep peacefully.