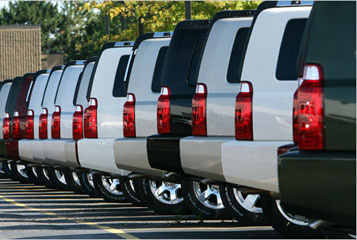 C.L. Hollis Insurance Agency provides you with the underwriting and claims expertise you need in today's Transportation Industry and your Chauffeur business is no exception.
Because risks and exposures in the chauffeured transportation and limousine business are high, handling insurance for this industry requires experience, expert underwriting, and comprehensive solutions, and C.L. Hollis Insurance offers these services. With a stable market, broad coverage, and competitive rates, C.L. Hollis Insurance is committed to you and your business, upgrading policies to meet today's complex business needs.
Our Chauffeured Transportation Program offers you tailored coverage to meet the unique needs of this challenging business environment.
Comprehensive Coverage From Transportation Experts:
GENERAL LIABILITY
General Liability coverage includes Errors and Omissions for bodily injury and property damage. Limits are up to $1,000,000 Occurrence/$2,000,000 Aggregate. If higher limits are needed, an Umbrella policy can be issued.
PROPERTY
Coverage is available for these lines of business per current underwriting guidelines.
AUTOMOBILE
Maximum limits are:
› $1,500,000 for Auto Liability (CSL)
› $1,000,000 for Uninsured and Underinsured Motorist
Deductibles:
› Minimum of $500 Comprehensive and $500 Collision for Private Passenger Transportation and light service vehicles
› Minimum of $1,000 Comprehensive and $1,000 Collision for all other vehicles
UMBRELLA
Umbrella Coverage up to a $10 million limit.
Responsive Claims Services:
› Convenient 24/7 claims reporting through fax, phone or e-filing
› Proactive communication throughout the claims process
› Access to an extensive network of highly trained auto repair specialists
› Dedicated claims specialist
We can coordinate loss conditions and provide consultations quickly and efficiently. Our network within the insurance industry is unsurpassed. In addition to all this you will be getting an Insurance Agent who represents you.